HTC is planning to come up with new tune in the hope that it would gain back its recent fortunes. According to a recent report by GigaOm, the smart phone vendor is paying serious attention on its streaming music service. This service would become default music client for HTC phones and tablets. The plan and pricing are still in the process of being worked out. It is believed that beats audio investment would be a good and unique feature that would help differentiating its smart phones.
The company is busy in giving a final touch to its streaming music service. It's working with a music producer who is the co- founder of the beats to work on the service. However no name has been given to this streaming music service yet. Not only this, new music hardware like a Bluetooth- connected speakers would be introduced in Mobile World Congress later this month. The company has already introduced Bluetooth speakers with HTC rhyme that would use Bluetooth to stream music from HTC phones and tablets.
This amazing streaming music service would be preinstalled on the HTC devices, however it is not clear yet if it would need a subscription or not. HTC could introduce it as early as the Barcelona mobile show at the end of February but now it will come up at Mobile World Congress. In which all the details would be announced.
This is not the first time that HTC is appearing into music scene. Last year the company made a similar deal in beats audio. There are many smart phones with similar features and running the Google operating system, that is why it is important for the vendors to ensure that their product stand out from the rest. HTC had hoped that it would turn a few heads when it integrated the beats headphones and audio technology into its phones, but unfortunately it failed to become successful. However this time HTC is hoping to have some success as music is the main component of a smart phone and this can become a unique service.
Following this, HTC would run into a competition, because streaming services like Pandora, Slacker and Spotify are already there. In many cases these services are available for free use. This service would help to provide funds directly to record labels.
HTC is expecting to have a press conference at the event, and also introduce a number of new products. The company has also reported that it is focusing itself on fewer flagship products in order to tackle the competition arising from Apple and Samsung Electronics. While HTC has many fans, its products did not charge much last year and it missed a flagship position in the holiday season.
HTC and Beats are not only focusing at streaming music and headphones. The company also wants to sell wireless boom boxes that play audio from the mobile devices through a Bluetooth connection. The company has the desire to into other fields of audio business. Among all these new products streaming music for smart phones is a company's effort to beat the competition it is facing with the other top vendors. Though many people are not much into music streaming but let's just hope it would bring huge success to the company.
You can find all this on the well known HTC Sensation
HTC Sensation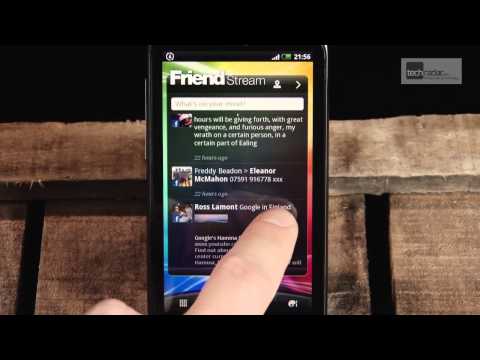 The retail price is about $450
Tagged with:
htc
,
HTC Sensation XE specs