At just 8.99mm (0.35-inch), the DROID RAZR MAXX by Motorola for Verizon is the longest-lasting smartphone on the block and still impossibly thin. Equipped with the same great features as the original DROID RAZR, the DROID RAZR MAXX features a larger 3300 mAh lithium-ion battery with up to 21 hours of talk time on a single charge. Reinforced with Corning Gorilla Glass and encased in laser-cut KEVLAR fiber–the strongest material in smartphones–the DROID RAZR MAXX is still one of the thinnest 4G LTE smartphones around.

DROID RAZR MAXX features and full specifications
DROID RAZR MAXX Hardware
Dual-core 1.2 GHz processor capable of opening web pages twice as fast as most other smartphones.
4.3-inch Super AMOLED Advanced multi-touch display (Quarter High Definition; 960 x 540 pixels) with scratch-resistant Gorilla Glass.
MicroUSB port
Micro HDMI port with 1080p HMDI Mirror Mode output to your HDTV or monitor.
Removable battery
3.5mm headphone jack
DROID RAZR MAXX Memory
16 GB internal memory
Pre-loaded 16 GB microSD card with support for optional cards up to 32 GB.
1 GB RAM for improved multitasking (LP DDR2).
DROID RAZR MAXX Camera
8-megapixel camera with launch from lock screen.
Full HD 1080p video capture with image stabilization for crisp and clear videos.
Front-facing 1.3-megapixel camera for video chats with HD 720p resolution.
DROID RAZR MAXX Multimedia
Music player compatible with MP3, WMA, and AAC/AAC+
Video player compatible with MPEG4, H.264, H.263, WMV
Access to VCAST Videos
DROID RAZR MAXX Connectivity
Ultra-fast 4G LTE connectivity via the Verizon Wireless 4G Mobile Broadband network, with expected download speeds of 5 to 12 Mbps and upload speeds of 2 to 5 Mbps. Where the 4G LTE network is unavailable, the phone will connect with the Verizon Wireless 3G network.
Wireless-N Wi-Fi networking (802.11b/g) for accessing home and corporate networks as well as hotspots while on the go.
4G Mobile Hotspot capability allows you to create a Wi-Fi hotspot using your Verizon Wireless 4G LTE connection, which can then be shared among up to eight Wi-Fi-capable devices (up to five devices on 3G).
Bluetooth connectivity (version 2.1) includes communication headset, hands-free car kits, and the A2DP audio streaming Bluetooth profiles.
Low-energy Bluetooth 4.0 capabilities including heart rate monitor profile.
Onboard GPS for navigation and location services.

Integrated Google Maps with turn-by-turn navigation, street and satellite views.
Optional VZ Navigator service for GPS navigation with voice-prompted turn-by-turn directions.
DROID RAZR MAXX Communications & Internet
Full messaging capabilities including SMS text, MMS picture/video and IM instant messaging
Full HTML browser (Webkit 5) with Flash 10.1 Support
Personal and corporate e-mail access with support for Exchange ActiveSync as well as personal e-mail accounts (Google push, Yahoo!, POP3, IMAP).
The battery life of the Droid RAZR MAXX is the best any reviewer has ever seen for a smartphone and admired for still maintaining a slim figure.
Sascha Segan at PCMAG call the Droid RAZR MAXX the best "Verizon battery life ever". You will not have to worry about the battery running out before the end of the day. His tests showed 14-16 hours of talk or 3G access and 6 hours, 57 minutes for continually streaming audio over a 4G LTE connection, more than double Droid RAZR battery tests. The Droid RAZR MAXX was given Editor's Choice for excellent all around performance for an extremely well-built smartphone.
Mark Spoonauer at Laptop Mag gave Motorola Droid RAZR MAXX kudos for getting such a big battery in such a slim form factor that weighs in at 5.1 ounces the same as the Samsung Galaxy Nexus. Battery life blows away the rest of the field, lasting 8 hours and 25 minutes, better thant the Nexus at 3:40 and the RAZR at 4:45. He called it the longest lasting 4G phone, they have ever tested.
 The DROID RAZR MAXX 4G review :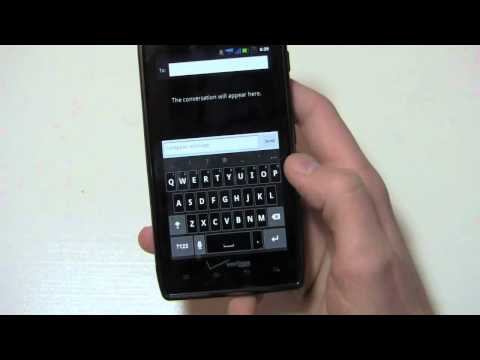 The retail DROID RAZR MAXX 4G price is about $749.00